Healthcare REITs
Healthcare REITs
Today was a good day for good reads – doesn't happen all that much
Hoya Capital does a great job (imho) with their analysis and data-rich updates. They tend to share their data analysis and let the reader make their own decisions – i like that!
This was one of the best Healthcare REIT reviews I have seen in long time.
Healthcare REITs: 'Retirement Crisis' Fears Overblown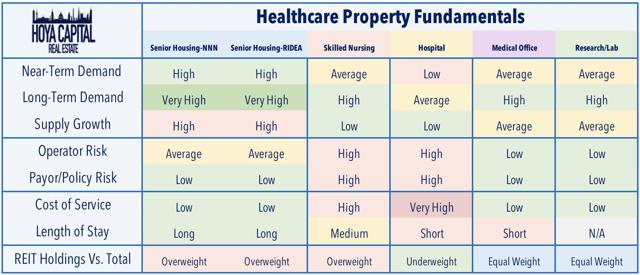 That graphic is a great overview of the segment … the rest of the article fills in the gaps around this table.
My portfolio contains: WELL, DOC and LTC. These positions were trimmed in 2019 given the run up and earlier I sold all my VTR as I am not a fan of SHOP-heavy senior housing businesses. Up-coming earnings reports and conference calls will be important to see if additional capital should be applied … i am skeptical until later in 2020, but facts will tell.