Molly Tuttle on David Rawlings
Molly Tuttle on David Rawlings
Molly is one of the absolutely amazing young guitar players & Billy Strings too. Some reporter asked her about fav players – her response about Rawlings was inspiringly accurate based on my experience – I love both their playing!
MOLLY TUTTLE ON DAVID RAWLINGS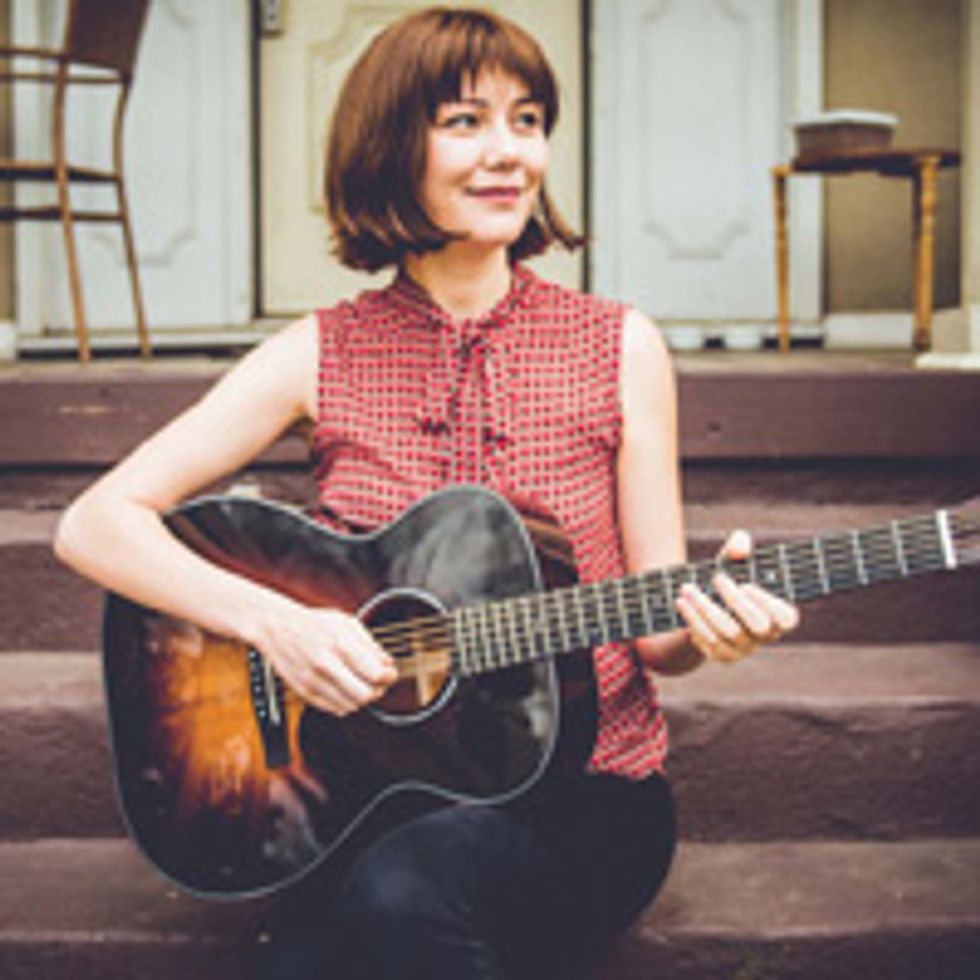 Photo by Kaitlyn RaitzMy favorite guitar player is Dave Rawlings, whose style is really unique. It's accessible, but so true to who he is. The way he crafts a solo.… It builds in a way I hear other people build solos—it climaxes and then comes to an ending—but the way he gets there is so him. And even the guitar he plays [a 1935 Epiphone Olympic archtop] is so different than anyone else's I know. His way of backing up a singer has also been really inspiring. I first heard him through Gillian Welch. I was listening to her when I was just starting to write songs, but I was also still working on guitar a lot. As I listened, I heard his interesting guitar playing and it spoke to me. I got the idea to use a lot of tension over chords and to use intervals like minor seconds that some people might find a little dissonant, but he uses those in a really cool way.