A car question – hard to answer I think
A car question – hard to answer I think
Bloomberg's Green newsletter earlier this week (it's a daily blast) posted an article about cars. This visualization caught my attention and I piled on to the nagging question of "what is truly better for climate, newer EV cars or the older metal ICE cars?"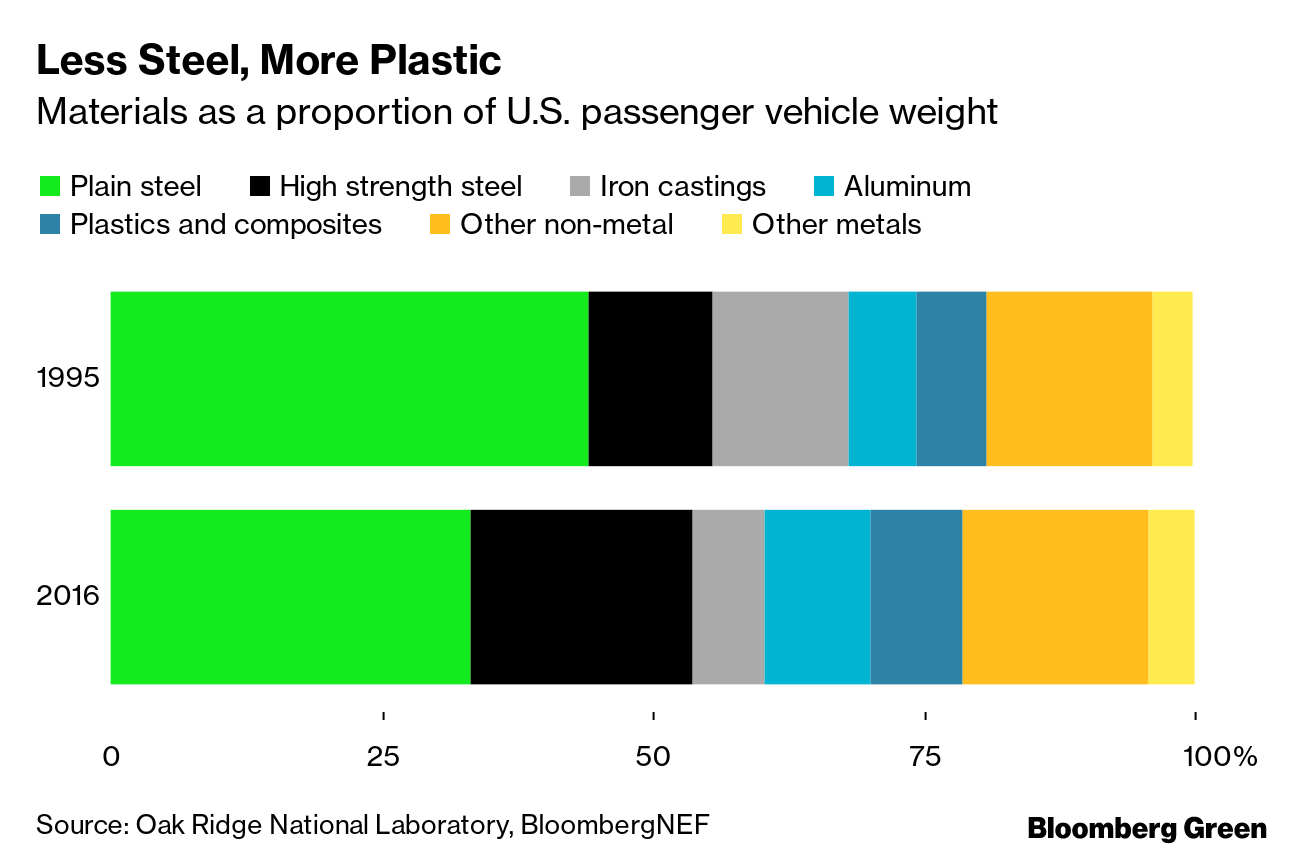 A snippet quote:
"Carmakers are already quite rigorous about becoming cleaner operationally; as Attwood noted, Ford already operates 88 plants that send zero waste to landfills, and Honda has begun designing its vehicles for "end-of-life," a.k.a. easier materials recovery and re-use. There is an economic rationale for companies behind these cleaner operations. More interesting to me, though, is that there's now consumer interest in substituting recycled plastics for virgin plastics in mass-market automobiles. That's cleaner in a way that means more to the consumer than to the manufacturer, and is also difficult or impossible to appreciate in terms of how the vehicle looks and feels.
Attwood also noted that using composite materials allows vehicles to become lighter. Lighter weight materials with similar or better performance will mean that electric vehicles will be able to achieve the same performance with smaller batteries, or perform better with the same batteries. Those lighter-weight materials can also mean lower embedded carbon dioxide emissions per part, too."
Is there an easy way to compare the climate impact in an objective and valid methodology?